TIPTOE THROUGH THE TULIPS


More fun tunes from Tiny Tim
LIVING IN THE SUNLIGHT

ON THE GOOD SHIP LOLLIPOP

EARTH ANGEL

A TISKET A TASKET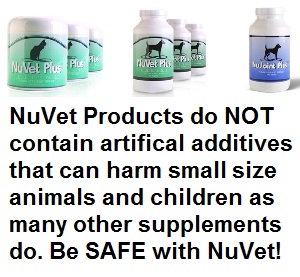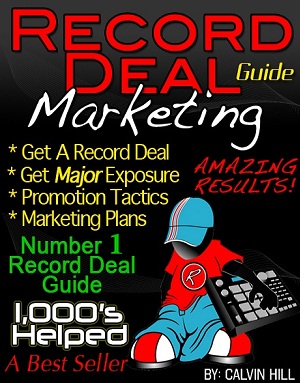 Tiny Tim
Tiny Tim (born Herbert Khaury; April 12, 1932 – November 30, 1996) was an American singer and ukulele player. He was most famous for his rendition of "Tiptoe Through the Tulips" sung in a distinctive high falsetto/vibrato voice.
Tiny Tim was born in Manhattan, New York City, New York, the son of a Polish Jewish mother, Tillie (Staff), a garment worker, and a Lebanese Catholic father, Butros Khaury, a textile worker. He displayed musical talent at a very young age. In a 1968 interview on the Tonight Show, Khaury described the discovery of his ability to sing in an upper register in 1952: "I was listening to the radio and singing along as I was singing I said 'Gee, it's strange. I can go up high as well.'" He then entered a local talent show and sang "You Are My Sunshine" in his newly discovered falsetto. He started using the stage name Tiny Tim in 1962 when his manager at the time, George King, booked him at a club that favored acts by performers short in stature.
Tiny Tim appeared in Jack Smith's Normal Love, as well as the independent feature film You Are What You Eat (his appearance in this film featured him singing the old Ronettes hit, "Be My Baby" in his falsetto range); also featured was a rendition of Sonny and Cher's "I Got You Babe", with Tim singing the Cher parts in his falsetto voice, along with Eleanor Barooshian reprising Sonny Bono's baritone part. These tracks were recorded with Robbie Robertson and the other members of what was going to become known as The Band. The latter performance led to a booking on the massively popular Rowan and Martin's Laugh-In, an unpredictable American television comedy-variety show. Dan Rowan announced that Laugh-In believed in showcasing new talent, and introduced Tiny Tim. The singer entered carrying a shopping bag, pulled his soprano ukulele from it, and sang a medley of "A Tisket A Tasket" and "On the The Good Ship Lollipop" with a dumbfounded Dick Martin standing near. In his third performance on Laugh-In, Tiny Tim entered, blowing kisses, preceded by an elaborate procession of the cast, and after a short interview, sang "Tiptoe Through the Tulips".
In 1968, his first album, God Bless Tiny Tim, was released. It contained an orchestrated version of "Tiptoe Through the Tulips", which became a hit after being released as a single. 'For All My Little Friends', 1969, a collection of children's songs was nominated for a Grammy Award.
On December 17, 1969, with 21.4 million viewers watching, Tiny Tim married Victoria Mae Budinger (aka "Miss Vicki") on The Tonight Show Starring Johnny Carson. During their marriage, Tiny Tim and Miss Vicki mostly lived apart, and divorced eight years later. When Tiny Tim first became well-known to the American public, pundits and journalists debated whether or not this character being presented was just an orchestrated act, or the real thing. "It quickly became clear that he was genuine" however; and that he could probably be best described as "a lonely outcast intoxicated by fame," and "a romantic" always in pursuit of his ideal dream.
After his career highlights, Tiny Tim's television appearances dwindled, and his popularity began to wane. He continued to play around the United States, making several lucrative appearances in Las Vegas. When he lost his Reprise recording contract he founded his own record label, and humorously named it Vic Tim Records, as a pun on the combination of his wife's name with that of his own. 'Tiny Tim', a biography by Harry Stein, was published in 1976 by Playboy Press. In the 1990's he released several albums, including Rock (1993), I Love Me (1993) and Girl (1996).
In September 1996, he suffered a heart attack just as he began singing at a ukulele festival at the Montague Grange Hall (often confused in accounts of the incident with the nearby Montague Bookmill, at which he had recorded a video interview earlier that same day) in Montague, Massachusetts. He was hospitalized at the nearby Franklin County Medical Center in Greenfield for approximately three weeks, before being discharged with strong admonitions not to perform again because of his health and the dietary needs for his diabetic and heart conditions. Nevertheless, he ignored the advice. While playing at a Gala Benefit at The Woman's Club of Minneapolis on November 30, he suffered a second and fatal heart attack on stage. He is entombed in a mausoleum in Lakewood Cemetery in Minneapolis.
His cover of "Livin' in the Sunlight, Lovin' in the Moonlight" was featured in the "Help Wanted" segment of the first episode of the cartoon SpongeBob SquarePants.[9] His cover of "Tiptoe Through the Tulips" was a main part of the 2011 horror film "Insidious" and also used as a base track in "The Amazing Adventures of DJ Yoda" in the mix Tip Toe.
In 2000, the Rhino Handmade label released the posthumous Tiny Tim Live at the Royal Albert Hall. This recording had been made in 1968 at the height of Tiny Tim's fame, but Reprise Records never released it. The limited-numbered CD sold out and was reissued on Rhino's regular label. In 2009, the Collector's Choice label released I've Never Seen a Straight Banana, recorded in 1976. The album was a collection of rare recordings of some of Tiny Tim's favorite songs from 1878 through the 1930s, along with some of his own compositions.
In 2009, it was reported that independent journalist Justin Martell was preparing a biography of Tiny Tim.[10] Called one of America's "foremost experts" on Tiny Tim, Martell contributed liner notes to "I've Never Seen a Straight Banana" and the 2011 Tiny Tim compilation LP, "Tiny Tim: Lost & Found 1963-1974 (Rare & Unreleased)," released on Secret Seven Records.