KING TUT


More from Steve Martin
ATHEIST SONG

FUN BALLOON ANIMALS

DENTIST SONG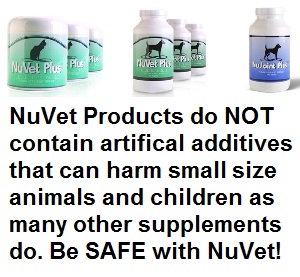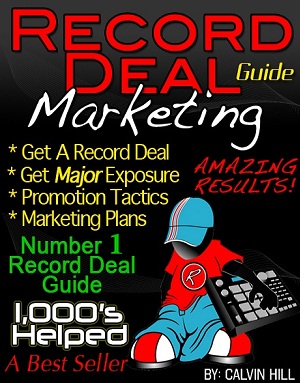 Steve Martin
Stephen Glenn "Steve" Martin (born August 14, 1945) is an American actor, comedian, author, playwright, producer, musician and composer. Martin came to public notice as a writer for the Smothers Brothers Comedy Hour, and later became a frequent guest on The Tonight Show. In the 1970s, Martin performed his offbeat, absurdist comedy routines before packed houses on national tours. Since the 1980s, having branched away from stand-up comedy, he has become a successful actor, playwright, pianist, and banjo player, eventually earning Emmy, Grammy, and American Comedy awards, among others.
Martin was born in Waco, Texas, the son of Mary Lee (nee Stewart) and Glenn Vernon Martin, a real estate salesman and aspiring actor. Martin was raised in Inglewood, California, and then later in Garden Grove, California, in a Baptist family. One of his earliest memories is of seeing his father, as an extra, serving drinks onstage at the Call Board Theatre on Melrose Place. During World War II, in England, Martin's father had appeared in a production of Our Town with Raymond Massey. Years later, he would write to Massey for help in Steve's fledgling career, but would receive no reply. Expressing his affection through gifts of cars, bikes, etc., Martin's father was stern, and not emotionally open to his son. He was proud but critical, with Martin later recalling that in his teens his feelings for his father were mostly ones of hatred.
Martin's first job was at Disneyland, selling guidebooks on weekends and full-time during the summer school break. That lasted for three years (1955–1958). During his free time he frequented the Main Street Magic shop, where tricks were demonstrated to potential customers. By 1960, he had mastered several of the tricks and illusions, and took a paying job there in August. There he perfected his talents for magic, juggling, and creating balloon animals, frequently performing for tips. In his authorized biography, close friend Morris Walker suggests that Martin could "be described most accurately as an agnostic he rarely went to church and was never involved in organized religion of his own volition".
After high school graduation, Martin attended Santa Ana Junior College, taking classes in drama and English poetry. In his free time, he teamed up with friend and Garden Grove High School classmate Kathy Westmoreland to participate in comedies and other productions at the Bird Cage Theatre. He joined a comedy troupe at Knott's Berry Farm. Later, he met budding actress Stormie Sherk, and they developed comedy routines and became romantically involved. Sherk's influence caused Martin to apply to the California State University, Long Beach, for enrollment with a major in Philosophy. Stormie enrolled at UCLA, about an hour's drive north, and the distance eventually caused them to lead separate lives.
Inspired by his philosophy classes, Martin considered becoming a professor instead of an actor-comedian. His time at college changed his life. "It changed what I believe and what I think about everything. I majored in philosophy. Something about non-sequiturs appealed to me. In philosophy, I started studying logic, and they were talking about cause and effect, and you start to realize, 'Hey, there is no cause and effect! There is no logic! There is no anything!' Then it gets real easy to write this stuff, because all you have to do is twist everything hard—you twist the punch line, you twist the non sequitur so hard away from the things that set it up".[13] Martin recalls wondering in a psychology class "What if there were no punch lines? What if there were no indicators? What if I created tension and never released it? What if I headed for a climax, but all I delivered was an anticlimax? What would the audience do with all that tension? Theoretically, it would have to come out sometime. But if I kept denying them the formality of a punch line, the audience would eventually pick their own place to laugh, essentially out of desperation."[14] Martin periodically spoofed his philosophy studies in his 1970s stand-up act, comparing philosophy with studying geology. "If you're studying geology, which is all facts, as soon as you get out of school you forget it all, but philosophy you remember just enough to screw you up for the rest of your life."
In 1967, Martin transferred to UCLA and switched his major to theater. While attending college, he appeared in an episode of The Dating Game. Martin began working local clubs at night, to mixed notices, and at twenty-one he dropped out of college.
In 1967, his former girlfriend Nina Goldblatt, a dancer on The Smothers Brothers Comedy Hour, helped Martin land a writing job with the show by submitting his work to head writer Mason Williams. Williams initially paid Martin out of his own pocket. Along with the other writers for the show, Martin won an Emmy Award in 1969, aged 23. He also wrote for John Denver (a neighbor of his in Aspen, Colorado, at one point), The Glen Campbell Goodtime Hour, and The Sonny and Cher Comedy Hour. Martin's first TV appearance was on The Steve Allen Show in 1969. He says: "[I] appeared on The Virginia Graham Show, circa 1970. I looked grotesque. I had a hairdo like a helmet, which I blow-dried to a puffy bouffant, for reasons I no longer understand. I wore a frock coat and a silk shirt, and my delivery was mannered, slow and self-aware. I had absolutely no authority. After reviewing the show, I was depressed for a week." During these years his roommates included comedian Gary Mule Deer and singer/guitarist Michael Johnson. Martin opened for groups such as The Nitty Gritty Dirt Band, The Carpenters, and Toto. He appeared at San Francisco's The Boarding House, among other venues. He continued to write, earning an Emmy nomination for his work on Van Dyke and Company in 1976.
In the mid-1970s, Martin made frequent appearances as a stand-up comedian on The Tonight Show Starring Johnny Carson, and on The Gong Show, HBO's On Location and NBC's Saturday Night Live (SNL). SNL's audience jumped by a million viewers when he made guest appearances, though despite a common misconception, he was never a cast member. Martin has guest-hosted Saturday Night Live 15 times, bested only in number of presentations by host Alec Baldwin (who has hosted 16 times as of September 2011). On the show, Martin popularized the air quotes gesture, which uses four fingers to make double quote marks in the air. While on the show Martin became close with several of the cast members, including Gilda Radner. On the day Radner died of ovarian cancer in 1989, a visibly shaken Martin hosted SNL and featured footage of himself and Radner together in a 1978 sketch.
His TV appearances in the 1970s led to the release of comedy albums that went platinum. The track "Excuse Me" on his first album, Let's Get Small, helped establish a national catch phrase. His next album, A Wild and Crazy Guy (1978), was an even bigger success, reaching the No.2 spot on the US sales chart, selling over a million copies. "Just a wild and crazy guy" became another of Martin's known catch phrases. The album featured a character based on a series of Saturday Night Live sketches where Martin and Dan Aykroyd played "Georgi" and "Yortuk" the Festrunk Brothers, a couple of bumbling Czechoslovak would-be playboys. The album ends with the song "King Tut", sung and written by Martin and backed by the "Toot Uncommons", members of the Nitty Gritty Dirt Band. It was later released as a single, reaching No.17 on the US charts in 1978 and selling over a million copies. The song came out during the King Tut craze that accompanied the popular traveling exhibit of the Egyptian king's tomb artifacts. Both albums won Grammys for Best Comedy Recording in 1977 and 1978, respectively. Martin performed "King Tut" on the April 22, 1978 edition of SNL.
On his comedy albums, Martin's stand-up is self-referential and sometimes self-mocking. It mixes philosophical riffs with sudden spurts of "happy feet", banjo playing with balloon depictions of concepts like venereal disease, and the controversial kitten juggling (he is a master juggler). His style is off-kilter and ironic, and sometimes pokes fun at stand-up comedy traditions, such as Martin opening his act (from A Wild and Crazy Guy) by saying, "I think there's nothing better for a person to come up and do the same thing over and over for two weeks. This is what I enjoy, so I'm going to do the same thing over and over and over [...] I'm going to do the same joke over and over in the same show, it'll be like a new thing." Or: "Hello, I'm Steve Martin, and I'll be out here in a minute." In one comedy routine, used on the Comedy Is Not Pretty! album, Martin claimed that his real name was "Gern Blanston". The riff took on a life of its own. There is a Gern Blanston website, and for a time a rock band took the moniker as their name. He stopped stand-up in 1981 to concentrate on movies and never went back.
By the end of the 1970s, Martin had acquired the kind of following normally reserved for rock stars, with his tour appearances typically occurring at sold-out arenas filled with tens of thousands of screaming fans. But unknown to his audience, stand-up comedy was "just an accident" for him; his real goal was to get into film.
Martin's first film was a short, The Absent-Minded Waiter (1977). The seven-minute-long film, also featuring Buck Henry and Teri Garr, was written by and starred Martin. The film was nominated for an Academy Award as Best Short Film, Live Action. He made his first feature film appearance in the musical Sgt. Pepper's Lonely Hearts Club Band, where he sang The Beatles' "Maxwell's Silver Hammer". In 1979, Martin co-wrote and starred in his first full-length movie, The Jerk, directed by Carl Reiner. The movie was a huge success, grossing over $100 million on a budget of approximately $4 million.
Stanley Kubrick met with him to discuss the possibility of Martin starring in a screwball comedy version of Traumnovelle (Kubrick later changed his approach to the material, the result of which was 1999's Eyes Wide Shut). Martin was executive producer for Domestic Life, a prime-time television series starring friend Martin Mull, and a late-night series called Twilight Theater. It emboldened Martin to try his hand at his first serious film, Pennies from Heaven, a movie he was anxious to perform in because of his desire to avoid being typecast. To prepare for that film, Martin took acting lessons from director Herbert Ross, and spent months learning how to tap dance. The film was a financial failure; Martin's comment at the time was "I don't know what to blame, other than it's me and not a comedy."
Martin was in three more Reiner-directed comedies after The Jerk: Dead Men Don't Wear Plaid in 1982, The Man with Two Brains in 1983 and All of Me in 1984, possibly his most critically acclaimed comic performance to date. In 1986, Martin joined fellow Saturday Night Live veterans Martin Short and Chevy Chase in ¡Three Amigos!, directed by John Landis, and written by Martin, Lorne Michaels, and singer-songwriter Randy Newman. It was originally entitled The Three Caballeros and Martin was to be teamed with Dan Aykroyd and John Belushi. In 1986, Martin was in the movie musical film version of the hit Off-Broadway play Little Shop of Horrors (based on a famous B-movie), playing the sadistic dentist, Orin Scrivello. The film was the first of three films teaming Martin with Rick Moranis. In 1987, Martin joined comedian John Candy in the John Hughes movie Planes, Trains & Automobiles. That same year, Roxanne, the film adaptation of Cyrano de Bergerac which Martin co-wrote, won him a Writers Guild of America, East award. It also garnered recognition from Hollywood and the public that he was more than a comedian. In 1988, he performed in the Frank Oz film Dirty Rotten Scoundrels, a remake of Bedtime Story, alongside Michael Caine.
Martin starred in the Ron Howard film Parenthood, with Moranis in 1989. He later met with Moranis to make the Mafia comedy My Blue Heaven in 1990. In 1991, Martin starred in and wrote L.A. Story, a romantic comedy, in which the female lead was played by his then-wife Victoria Tennant. Martin also appeared in Lawrence Kasdan's Grand Canyon, in which he played the tightly-wound Hollywood film producer, Davis, who was recovering from a traumatic robbery that left him injured, which was a more serious role for him. Martin also appeared in a remake of the comedy Father of the Bride in 1991 (followed by a sequel in 1995). He starred in the 1992 comedy HouseSitter, with Goldie Hawn and Dana Delany.
In David Mamet's 1997 thriller, The Spanish Prisoner, Martin played a darker role as a wealthy stranger who takes a suspicious interest in the work of a young businessman (Campbell Scott). He went on to star with Eddie Murphy in the 1999 comedy Bowfinger, which Martin also wrote. He appeared in a version of Waiting for Godot as Vladimir, with Robin Williams as Estragon and Bill Irwin as Lucky. In 1998, Martin guest starred with U2 in the 200th episode of The Simpsons titled "Trash of the Titans", providing the voice for sanitation commissioner Ray Patterson. In 1999, Martin and Hawn starred in a remake of the 1970 Neil Simon comedy, The Out-of-Towners. By 2003, Martin ranked 4th on the box office stars list, after starring in Bringing Down The House and Cheaper By The Dozen, each of which earned over $130 million at U.S. theaters. That same year, he also played the villainous Mr. Chairman in the animation/live action blend, Looney Tunes: Back in Action.
Martin wrote and starred in Shopgirl (2005), based on his own novella (2000), and starred in Cheaper by the Dozen 2. He also starred in the box office hit The Pink Panther in 2006, standing in Peter Sellers's shoes as the bumbling Inspector Clouseau, a role which he reprised in 2009's The Pink Panther 2. In Baby Mama (2008), he played the founder of a health food company, and in It's Complicated (2009), he played opposite Meryl Streep and Alec Baldwin. In 2009, an article in The Guardian listed Martin as one of the best actors never to receive an Oscar nomination.
He appeared with Jack Black, Owen Wilson, and JoBeth Williams in the birdwatching comedy The Big Year, in 2011.
In 1993, Martin wrote his first full length play Picasso at the Lapin Agile. The first reading of the play took place in Beverly Hills, California at Steve Martin's home, with Tom Hanks reading the role of Pablo Picasso and Chris Sarandon reading the role of Albert Einstein. Following this, the play opened at the Steppenwolf Theatre Company in Chicago, Illinois, and played from October 1993 to May 1994, then went on to run successfully in Los Angeles, New York City and several other US cities. In 2009, the La Grande, Oregon school board refused to allow the play to be performed after several parents complained about the content. In an open letter in the local Observer newspaper, Martin wrote "I have heard that some in your community have characterized the play as 'people drinking in bars, and treating women as sex objects.' With apologies to William Shakespeare, this is like calling Hamlet a play about a castle [...] I will finance a non-profit, off-high school campus production [...] so that individuals, outside the jurisdiction of the school board but within the guarantees of freedom of expression provided by the Constitution of the United States can determine whether they will or will not see the play".
Throughout the 1990s, Martin wrote various pieces for The New Yorker. In 2002, he adapted the Carl Sternheim play The Underpants, which ran Off Broadway at Classic Stage Company and in 2008, co-wrote and produced Traitor, starring Don Cheadle. He has also written the novellas, Shopgirl (2000), and The Pleasure of My Company (2003), both more wry in tone than raucous. A story of a 28-year-old woman behind the glove counter at the Neiman Marcus department store in Beverly Hills, Shopgirl was made into a film starring Martin and Claire Danes. The film premiered at the Toronto Film Festival in September 2005 and was featured at the Chicago International Film Festival and the Austin Film Festival before going into limited release in the US. In 2007, he published a memoir, Born Standing Up, which TIME magazine named as one of the Top 10 Nonfiction Books of 2007, ranking it at #6, and praising it as "a funny, moving, surprisingly frank memoir." In 2010, he published the novel An Object of Beauty.
Martin hosted Academy Awards solo in 2001 and 2003 and with Alec Baldwin in 2010. In 2005, Martin co-hosted Disneyland: The First 50 Magical Years, marking the park's anniversary. Disney continued to run the show until March 2009, which now plays in the lobby of Great Moments with Mr. Lincoln.
Martin first picked up the banjo when he was around the age of seventeen. Martin has claimed in several interviews and in his autobiography, "Born Standing Up" that he used to take 33 rpm bluegrass records and slow them down to 16 rpm and tune his banjo down, so the notes would sound the same. Martin was able to pick out each note, and perfect his playing.
Martin learned how to play the banjo with help from John McEuen who later joined the Nitty Gritty Dirt Band. McEuen's brother later managed Martin as well as the Nitty Gritty Dirt Band. Martin did his standup routine opening for the band in the early seventies. He had the band play on his hit, "King Tut" where they were credited as The Toot Uncommons (Tutankhamen).
The banjo was a staple of Martin's 1970s stand-up career and he periodically poked fun at his love for the instrument.[19] On the Comedy Is Not Pretty! album he included an all-instrumental jam, titled "Drop Thumb Medley", and played the track on his 1979 concert tour. His final comedy album, 1981's The Steve Martin Brothers, featured one side of Martin's typical stand-up material, with the other side featuring live performances of Steve playing banjo with a bluegrass band.
In 2001, he played banjo on Earl Scruggs's remake of "Foggy Mountain Breakdown". The recording was the winner of the Best Country Instrumental Performance category at the following year's Grammys. In 2008, Martin appeared with the band, In the Minds of the Living, during a show in Myrtle Beach.
In 2009, Martin released his first all-music album, The Crow: New Songs for the 5-String Banjo with appearances from stars such as Dolly Parton. The album won the Grammy Award for Best Bluegrass Album in 2010. Nitty Gritty Dirt Band member John McEuen produced the Album.
Martin made his first appearance on The Grand Ole Opry on May 30, 2009. In the American Idol Season 8 Finals, he performed alongside Michael Sarver and Megan Joy in the song "Pretty Flowers". In June, Martin played banjo along with the Steep Canyon Rangers on A Prairie Home Companion, and began a two-month U.S. tour with the Rangers in September, including an appearances at the Hardly Strictly Bluegrass festival, Carnegie Hall and Benaroya Hall in Seattle. In November, they went on to play at the Royal Festival Hall in London with support from Mary Black.[41] In 2010, Steve Martin and the Steep Canyon Rangers appeared at the New Orleans Jazzfest, Merlefest Bluegrass Festival in Wilkesboro, North Carolina, at Bonnaroo Music Festival, at the ROMP Bluegrass festival in Owensboro, at the Red Butte Garden Concert series and on the BBC's Later... with Jools Holland. Steve Martin performed "Jubilation Day" with the Steep Canyon Rangers on The Colbert Report on March 21, 2011, on Conan on May 3, 2011 and on BBC's The One Show on July 6, 2011. Martin performed a song he wrote called "Me and Paul Revere" in addition to two other songs on the lawn of the Capitol Building in Washington, DC, at the "Capitol Fourth Celebration" on July 4, 2011.
Martin was romantically involved with actress and singer Bernadette Peters, his costar in the films The Jerk and Pennies from Heaven, during the 1970s and early 1980s. He married actress Victoria Tennant on November 20, 1986, and the union lasted until 1994. On July 28, 2007, after three years together, Martin married Anne Stringfield, a writer and former staffer for The New Yorker magazine. Former Nebraska Senator Bob Kerrey presided over the ceremony at Martin's Los Angeles home. Lorne Michaels, creator of Saturday Night Live, was best man. Several of the guests, including close friends Tom Hanks, Eugene Levy, comedian Carl Reiner, and magician/actor Ricky Jay were not informed that a wedding ceremony would take place. Instead, they were told they were invited to a party, and were surprised by the nuptials.