DISCO DUCK


More fun tunes from RICK DEES
DISGORILLA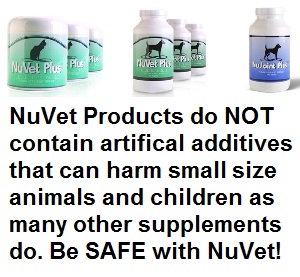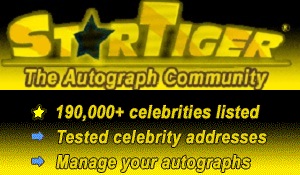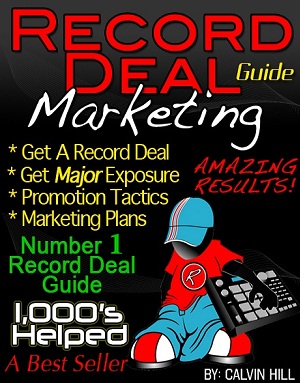 Rick Dees
Rigdon Osmond "Rick" Dees III (born March 14, 1950) is an American comedic performer, entertainer, and radio personality, best known for his internationally syndicated radio show The Rick Dees Weekly Top 40 Countdown and for the novelty song "Disco Duck." He is a People's Choice Award recipient, a Grammy-nominated performing artist, and Broadcast Hall of Fame inductee. He wrote two songs that appear in the film Saturday Night Fever, plus performed the title song for the film Meatballs. Dees is also co-founder of the E.W. Scripps television network, FINE LIVING, and is the current host of the Rick Dees in the Morning show at Hot 92.3 in Los Angeles.
Early life
Born in Jacksonville, Florida, Dees was raised in Greensboro, North Carolina. He graduated from Greensboro's Grimsley High School, and the University of North Carolina at Chapel Hill with a Bachelorís Degree in Radio, TV and Motion Pictures.
Radio career
Dees began his radio career at WGBG, a Greensboro radio station, while still in high school. He worked in various radio stations throughout the southeastern United States, including WXYC in Chapel Hill, North Carolina, WSGN in Birmingham, Alabama and WKIX in Raleigh, North Carolina.
His introduction to the international entertainment arena began while working at WMPS AM 680 ("The Great 68") in Memphis, Tennessee, during the disco craze of the late 1970s when he wrote and recorded "Disco Duck", the award-winning hit that sold more than six million copies. The song can be heard in the movie Saturday Night Fever in a brief scene in which a group of older people were learning to "move their feet to the disco beat". While this platinum recording earned him a People's Choice Award, and the BMI Award for record sales in one year, Dees was expressly forbidden from playing the song on the air by station management (rival stations refused to play it for fear of promoting their competition). Dees was fired from WMPS when he mentioned that his song, Disco Duck was almost #1 and his own radio station wouldn't let him play it. The station manager said it was a conflict of interest.
After a 45 day non-compete clause in his contract was satisfied, Dees was hired by RKO Radio to do the morning show at WHBQ AM 560 in Memphis.
The success of Dees at their Memphis radio station, combined with his TV appearances and hit music, motivated station owner RKO General to offer Rick the morning radio show in Los Angeles at 93KHJ AM. Dees helped their ratings, but AM music radio was rapidly losing ground to FM. When KHJ switched to country music, Rick Dees left KHJ, taking a morning position at KIIS-FM in July 1981. In a short time, he turned KIIS-FM into the #1 revenue generating radio station in America with an asset value approaching one-half billion dollars. Dees garnered many accolades, including Billboard Radio Personality of the Year ten years in a row.
He began his Weekly Top 40 countdown program, still currently in syndication, in September 1983; the show was created after Dees' station, KIIS, lost American Top 40 to a rival station over the playing of network commercials.[3] The Weekly Top 40 is now heard each weekend in over 200 cities worldwide and the Armed Forces Radio Network. It is distributed domestically by Citadel Broadcasting and internationally by Dees Entertainment International (through Radio Express). In December 2008, the Weekly Top 40 became the first English speaking radio show to air in China. The Countdown is available in two different versions: Hit Radio (for contemporary hit radio stations), and Hot Adult (hot adult contemporary radio stations), both of which are accessible for online streaming on his official website, RICK.COM.
After 23 years on KIIS, Dees left in 2004 because of a contract dispute and was replaced by Ryan Seacrest. Dees returned to Los Angeles radio in August 2006 on Movin 93.9, hosting the morning show along with Patti "Long Legs" Lopez and Mark Wong. On April 15, 2009, Movin 93.9 changed format, dismissing its radio personalities and changing the format to Spanish Contemporary or Spanish Hits. Dees continues his Weekly Top 40 show each week and hosts "The Daily Dees," a four-hour midday show, Monday through Friday on stations across the United States. As of May 4, 2011, Dees is hosting the morning show at R&B oldies station (and sister station of KIIS-FM) KHHT, "Hot 92.3" in Los Angeles. Throughout his long career, Dees has garnered many accolades, including the Marconi Award, the National Radio Hall of Fame, and his induction into the National Association of Broadcasters Hall Of Fame. In 1984, he received a Grammy Award nomination for his comedy album Hurt Me Baby - Make Me Write Bad Checks and has since received the Grammy Governorís Award. His other comedy albums - I'm Not Crazy, Rick Deesí Greatest Hit (The White Album), and Put It Where The Moon Donít Shine have also enjoyed worldwide success. He is an inductee in the North Carolina Broadcast Hall Of Fame, has received the People's Choice Award and has been awarded a star on the Hollywood Walk of Fame.
Rick Dees is also on the nominating committee of the Hit Parade Hall of Fame.
Movies and television
In television, Dees hosted his own late-night show on the ABC television network in the early 1990s, Into the Night with Rick Dees, which only lasted one season and was canceled because of low ratings. He has guest-starred on Roseanne, Married... with Children, Cheers, Diagnosis: Murder and many other hit shows. In addition, Dees hosted the popular syndicated series, Solid Gold, from Paramount Television, and his voice has been enjoyed on numerous animated features, including The Flintstones where he starred as Rock Dees, and Jetsons: The Movie, where he played Rocket Rick.
In feature films, Rick Dees had a minor role in La Bamba, portraying Ted Quillin, the Los Angeles disc jockey who helped launch Ritchie Valens's career.