HELLO MUDDAH, HELLO FADDAH


More fun tunes from Allan Sherman
HARVEY AND SHELIA

THE PAINLESS DENTIST SONG

THE 12 DAYS OF CHRISTMAS

FAT MAN

SECRET CODE

I HATE THE BEATLES

GREEN STAMPS

CRAZY DOWNTOWN

THE DROP OUT MARCH

BRONX BIRD WATCHER

ONE HIPPOPOTAMI

YOU WENT THE WRONG WAY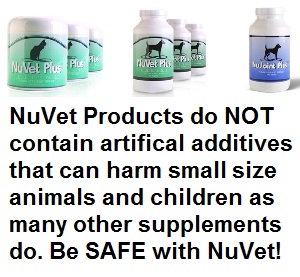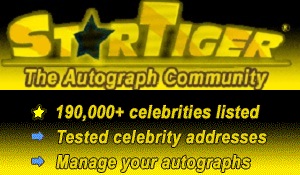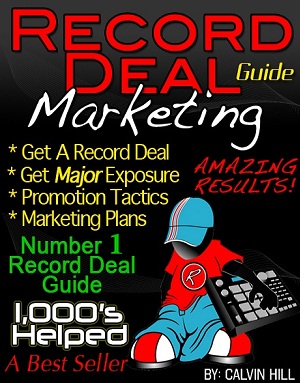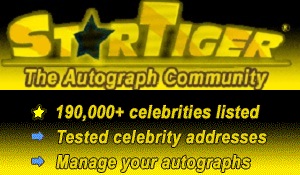 Allan Sherman
Allan Sherman (November 30, 1924 – November 20, 1973) was an American comedy writer and television producer who became famous as a song parodist in the early 1960s. His first album, My Son, the Folk Singer (1962), became the fastest-selling record album up to that time. His biggest hit single was "Hello Muddah, Hello Faddah", a comic novelty in which a boy describes his summer camp experiences to the tune of Ponchielli's Dance of the Hours.
Sherman created a game show, which he called "I Know a Secret." TV producer Mark Goodson used Sherman's idea and turned it into I've Got a Secret, which ran on CBS from 1952 to 1967. Rather than paying him for the concept, Mark Goodson-Bill Todman Productions made Sherman the show's producer. Sherman was reported to be warm and kindhearted to all who worked for him. But sparks often flew between Sherman and anyone who was in a position to try to restrain his creativity.[1] As producer of I've Got a Secret, which was broadcast live, he showed a fondness for large scale stunts that had the potential to teeter on the brink of disaster. He once released 100 rabbits onstage as an Easter surprise for the Madison Square Boys Club, whose members were seated in the studio. The boys were invited to come up onstage to collect their prize. Although the resultant melee made a good story, it did not necessarily make for good TV. The relationship between Mark Goodson-Bill Todman and Sherman became strained to the breaking point when he finally fought to execute an idea that was destined to fall flat. His plan was to have Tony Curtis teach the panel how to play some of the games he had played as a child growing up in New York City. The problems manifested themselves when it became obvious that Tony Curtis had never actually played any of the games that Sherman had brought the props for. The situation might have been salvaged had the props worked as planned, but they did not. The handkerchief parachute failed to open and land gracefully and the spool "tank" which was propelled by rubber band moved painfully slowly. The spot, which aired June 11, 1958, was a disaster and Sherman was fired as producer. His dismissal did not, however, prevent Mark Goodson-Bill Todman from bringing Sherman back many times as a guest on their shows in subsequent years after he achieved celebrity status following the release of his albums.
Sherman also produced a short-lived 1954 game show, What's Going On? which was technologically ambitious, with studio guests interacting with multiple live cameras in remote locations. In 1961 he produced a daytime game show for Al Singer Productions called Your Surprise Package which aired on CBS with host George Fenneman.
In 1951 Sherman recorded a 78-rpm single with veteran singer Sylvia Froos which included the songs "A Satchel and a Seck", parodying "A Bushel and a Peck" from Guys and Dolls, and "Jake's Song". The single sold poorly and when Sherman wrote his autobiography, he did not make reference to it. Later, he found that the song parodies he performed to amuse his friends and family were taking on a life of their own. Sherman lived in the Brentwood section of West Los Angeles next door to Harpo Marx, who invited him to perform his song parodies at parties attended by Marx's show-biz friends. After one party, George Burns phoned a record executive and persuaded him to sign Sherman to a contract. The result was a long playing album of these parodies, entitled My Son, the Folk Singer, which was released in 1962. It sold over one million copies, and was awarded a gold disc. The album was so successful that it was quickly followed by My Son, the Celebrity, which ended with "Shticks of One and Half a Dozen of the Other," fragments of song parodies including Robert Burns': "Do not make a stingy sandwich, pile the cold cuts high;/Customers should see salami comin' thru the rye" and "All day, all night Cary Grant", a takeoff on "Marianne".
In 1962, capitalizing on his success, Jubilee Records re-released Sherman's 1951 single on the album More Folk Songs by Allan Sherman and His Friends, which was a compilation of material by various Borscht Belt comedians, such as Sylvia Froos, Fyvush Finkle and Lee Tully, along with the Sherman material.
As suggested by the albums' titles, Sherman's first two LPs were mainly reworkings of old folk songs to infuse them with Jewish humor. His first minor hit was "Sarah Jackman" (pronounced "Jockman"), a takeoff of "Frθre Jacques" in which he and a woman (Christine Nelson) exchange family gossip ("Sarah Jackman, Sarah Jackman, How's by you? How's by you? How's by you the family? How's your sister Emily?" etc.) The popularity of "Sarah Jackman" (as well as the album My Son, the Folk Singer) was enhanced after President John F. Kennedy was spotted in a hotel lobby singing the song. By his peak with My Son, the Nut in 1963, however, Sherman had broadened both his subject matter and his choice of parody material and begun to appeal to a larger audience.
Sherman wrote his parody lyrics in collaboration with Lou Busch. A few of the Sherman/Busch songs are completely original creations, featuring original music as well as lyrics, rather than new lyrics applied to an existing melody. The Sherman/Busch originals – notably "Go to Sleep, Paul Revere" and "Peyton Place" – are novelty songs, showing genuine melodic originality as well as deft lyrics.
However, Sherman had trouble in getting permission to record for profit from some of the well-known composers and lyricists, who did not tolerate parodies or satires of their melodies and lyrics, including Irving Berlin, Richard Rodgers, George and Ira Gershwin, Alan Jay Lerner, and Frederick Loewe, as well as the estates of Lorenz Hart, Oscar Hammerstein, Kurt Weill, and Bertolt Brecht, which prevented him from releasing parodies or satires of their songs. In the early 1960s, Sherman and Busch wrote a musical called "Fairfax Lady", a parody of My Fair Lady, without Alan Jay Lerner's approval. However, Lerner and Sherman agreed to a settlement, which permitted "Fairfax Lady" to be performed under strict conditions: it could only play at one theater in the Fairfax district of Los Angeles, no photos or visual record of the show be made, and no cast album could be recorded. The musical received mixed reviews. A previously unreleased recording of "Fairfax Lady", featuring Sherman's narration and Lou Busch at the piano, was included in the boxed set My Son, the Box.
Although Sherman believed that all the songs parodied on My Son, the Folk Singer were in the public domain, two of them, "Matilda" and "Water Boy" – parodied as "My Zelda" and "Seltzer Boy", respectively – were actually under copyright, and Sherman was sued for copyright infringement.
In 1963's My Son, The Nut, Sherman's pointed parodies of classical and popular tunes dealt with automation in the workplace ("Automation," to the tune of "Fascination"), space travel ("Eight Foot Two, Solid Blue," to "Five Foot Two, Eyes of Blue"), the exodus from the city to the suburbs ("Here's to the Crabgrass," to the tune of "English Country Garden"), and his own bloated figure ("Hail to Thee, Fat Person," which claims his obesity was a public service similar to the Marshall Plan).
One track from My Son, The Nut, a spoof of summer camp entitled "Hello Muddah, Hello Fadduh", became a surprise novelty hit, reaching No.2 on the national Billboard Hot 100 chart for three weeks in late summer 1963. The lyrics were sung to the tune of one segment of Ponchielli's "Dance of the Hours", familiar to the public because of its use in the Walt Disney film Fantasia. That December, Sherman's "The Twelve Gifts of Christmas" single appeared on Billboard's separate Christmas chart. Sherman had one other Top 40 hit, a 1965 take-off on the Petula Clark hit "Downtown" called "Crazy Downtown", which spent one week at #40. Two other Sherman singles charted in the lower regions of the Billboard 100: an updated "Hello Mudduh, Hello Fadduh" (#59 in 1964), and "The Drinking Man's Diet" (#98 in 1965). Sherman's "The End Of A Symphony", spotlighting Arthur Fiedler's Boston Pops Orchestra, reached #113 on the "Bubbling Under" chart in 1964, but did not make the Hot 100.
The songs on Sherman's next album My Name Is Allan (1965) were thematically connected: except for a couple of original novelty songs with music by Sherman and Busch, all the songs on the album are parodies of songs that had won, or were nominated for, the Academy Award for Best Song. They included "That Old Black Magic," "Secret Love," "The Continental,""Chim Chim Cheree", and "Call Me Irresponsible." The cover of the album bore a childhood photograph of Sherman. That, and the album's title, were references to Barbra Streisand's album My Name is Barbra, released earlier that year, which featured a cover photograph of the singer as a young girl.
During his brief heyday, Sherman's parodies were so popular that he had at least one contemporary imitator: My Son the Copycat was an album of song parodies performed by Stanley Ralph Ross, co-written by Ross and Bob Arbogast. Lest there be any doubt of whom Ross is copying, his album's cover bears a crossed-out photo of Sherman. One of the songs on this album is a fat man's lament, "I'm Called Little Butterball", parodying "I'm Called Little Buttercup" from Gilbert and Sullivan's operetta HMS Pinafore. Sherman would later parody this same song as "Little Butterball" – with the same subject matter – on his album Allan in Wonderland. The song may have had more poignancy for Sherman, as he, unlike Stanley Ross, was genuinely overweight. Sherman also parodied Gilbert and Sullivan's "Titwillow" from The Mikado, in the song "The Bronx Bird-Watcher" (on My Son, the Celebrity), as well as several other Gilbert and Sullivan songs.